The staff at Make Way for Books is dedicated to ensuring our youngest children have the early literacy and learning opportunities they need to thrive in school and in life. We work together, along with volunteers and board members, to provide thousands of books and innovative programming to more than 20,000 children, families, and educators throughout southern Arizona each year.
Meet Jose!
What is your job title and role at Make Way for Books?
My role at Make Way for Books is Book Acquisitions and Digital Specialist.
What does a day at Make Way for Books look like for a Book Acquisitions and Digital Specialist? What are you working on right now?

For me, an average day involves working with authors and illustrators, usually on refining new children's book manuscripts for the Make Way for Books App or giving art direction and feedback on illustrations for stories that are further in the publishing process. I also communicate with partners, provide information and support for various projects, and manage rights agreements, the app website content, and upload new books on the app. So, it's a lot but I love it!
Right now, we have recently closed our open submissions window, so I'm preparing to lead a discussion with our editorial team to decide which of these new submissions feel right for the app and the families we serve!
How long have you been at Make Way for Books?
I'm coming up on my second year at Make Way for Books. Originally, I reached out for an internship shortly after partnering with the organization as a student in one of my classes. Instead of an internship, I was offered a job. It's funny how that happened, but I guess after seeing how I worked and maintaining contact with my now-supervisor, Fernando, he wanted me on the team when I inquired.
How would you explain your job to a 5-year-old?
So, I've actually explained this to my nephew who is going on 5 years old like this: "I like to read new stories people write, and then I pick the ones that I think you will like best. Then I help make the pictures, called illustrations [he repeats 'illustrations' as best he can], and then I put the story and the pictures together and make a new book, so you and other kids can read them too."
What is your favorite part of your job?
My favorite part of my job is having the daily opportunity to be creative. This does not only mean creative in an artistic sense, but in the sense that, like any job, there are hiccups, and finding solutions to reach my project goals and create the best content for our users is what really keeps me going strong. It's why I want to stay at the organization.
What are you most proud of in your work at Make Way for Books?
Closely tied to what my favorite part of my job is, I am most proud of the families we are able to make connections with based on the books and activities we provide. The interactions between children and the people that take care of them are something that will last a lifetime and what we create is a part of that.
What is your favorite children's book? Why?
There are so many great children's books, some serious, some insightful, but my favorite is The Little Old Lady Who Wasn't Afraid of Anything by Linda Williams. I've always loved horror, especially as a child. Call it nostalgia, but I remember how it made me feel, and I carry those early memories still.
What do you enjoy doing when you're not working?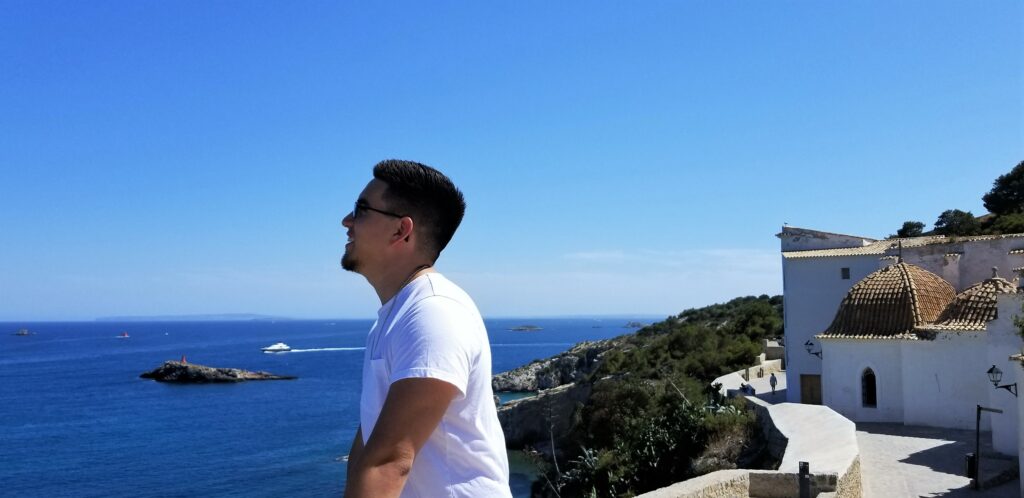 When I'm not working, you will usually find me at the gym, hanging with family, reading, and writing (for fun), huddled up in my darkened living room playing video games or enjoying a night on the town with friends.
What is something that most people don't know about you?
Ironically, considering my line of work, most people don't know I write or am revising a novel I've been working on. Since I'm known as a bit of a gym rat or a gamer, this comes as a surprise to most people when they first meet me.
What do you look forward to at Make Way for Books in the future?
I look forward to bringing even more content to families and even working more closely with them to really see the fruits of our labor. I would like to play a larger role in the digital division and one day pass that torch to someone else with the same passion.
You can learn more about the Make Way for Books App here
El personal de Make Way for Books se dedica a garantizar que nuestros niños más pequeños tengan las oportunidades de alfabetización y aprendizaje temprano que necesitan para prosperar en la escuela y en la vida. Trabajamos juntos, junto con voluntarios y miembros de la junta, para proporcionar miles de libros y programas innovadores a más de 20,000 niños, familias y educadores en todo el sur de Arizona cada año.
¡Conoce a Jose!
¿Cuál es tu puesto y función en Make Way for Books?
Mi rol en Make Way for Books es Especialista Digital y Adquisición de Libros.
¿Cómo es un día para un Especialista Digital en Make Way for Books? ¿Qué proyecto tienes en este momento?

Para mí, un día normal implica trabajar con autores e ilustradores, generalmente en el perfeccionamiento de nuevos manuscritos de libros infantiles para la App Make Way for Books o en la dirección de arte y retroalimentación sobre ilustraciones para historias que están más avanzadas en el proceso de publicación. También me comunico con socios, brindo información y apoyo a varios proyectos, y administro acuerdos de derechos de autor, el contenido del sitio Web de la App Make Way for Books y subo nuevos libros a la App. Entonces, es mucho, ¡pero me encanta!
En este momento, hemos cerrado el periodo de envío de propuestas de manuscritos, por lo que me estoy preparando para dirigir una discusión con nuestro equipo editorial para decidir cuáles de estos nuevos envíos son adecuados para la App y las familias a las que servimos.
¿Cuánto tiempo llevas en Make Way for Books?
Estoy llegando a mi segundo año en Make Way for Books. Originalmente, busqué una pasantía poco después de colaborar con la organización como estudiante en una de mis clases de la universidad. En lugar de una pasantía, me ofrecieron un trabajo. Es curioso cómo sucedió eso, pero supongo que después de ver cómo trabajaba y mantenerme en contacto con mi ahora supervisor, Fernando, él me quería en el equipo cuando pregunté por la pasantía.
¿Cómo le explicarías tu trabajo a un niño de 5 años?
Le expliqué esto a mi sobrino que va a cumplir 5 años así: "Me gusta leer nuevas historias que escribe la gente, y luego elijo las que creo que te gustarían más. Luego ayudo a hacer las imágenes, llamadas ilustraciones [repite 'ilustraciones' lo mejor que puede], y luego combino la historia y las imágenes y hago un nuevo libro, para que otros niños y tú también puedan leerlo".
¿Cuál es tu parte favorita de tu trabajo?
Mi parte favorita de mi trabajo es tener la oportunidad diaria de ser creativo. Esto no solo significa ser creativo en un sentido artístico, sino en el sentido de que, como cualquier trabajo, hay contratiempos, y hay que encontrar soluciones para alcanzar los objetivos de mi proyecto y crear el mejor contenido para nuestros usuarios es lo que realmente me hace seguir adelante. Es por esto por lo que quiero quedarme en esta organización.
¿Qué es lo que más te enorgullece de tu trabajo en Make Way for Books?
Estrechamente ligado a lo que es mi parte favorita de mi trabajo, es que estoy muy orgulloso de las familias con las que podemos establecer conexiones usando los libros y las actividades que ofrecemos. Las interacciones entre los niños y las personas que los cuidan son algo que durará toda la vida y lo que creamos es parte de eso.
¿Cuál es tu libro infantil favorito?  ¿Por qué?
Hay tantos libros geniales para niños, algunos serios, otros perspicaces, pero mi favorito es La Viejecita que no le Tenía Miedo a nada de Linda Williams. Siempre me ha gustado el terror, especialmente cuando era niño. Llámalo nostalgia, pero recuerdo cómo me hizo sentir, y aún guardo esos primeros recuerdos.
¿Qué disfrutas hacer cuando no estás trabajando?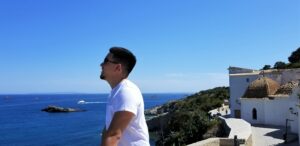 Cuando no estoy trabajando, por lo general me encuentras en el gimnasio, pasando el rato con la familia, leyendo y escribiendo (por diversión), acurrucado en mi sala a oscuras jugando videojuegos o disfrutando de una noche en la ciudad con amigos.
¿Qué es algo que la mayoría de la gente no sabe sobre ti?
Irónicamente, considerando mi línea de trabajo, la mayoría de la gente no sabe que escribo o que estoy revisando una novela en la que he estado trabajando. Dado que se me conoce como una rata de gimnasio o jugador de videojuegos, esto es una sorpresa para la mayoría de las personas cuando me conocen por primera vez.
¿Qué esperas de Make Way for Books en el futuro?
Espero llevar aún más contenido a las familias e incluso trabajar más de cerca con ellas para ver realmente los frutos de nuestro trabajo. Me gustaría desempeñar un papel más importante en la división digital y algún día pasarle la antorcha a otra persona con la misma pasión.
Obtén más información sobre la App Make Way for Books AQUÍ