It is with great excitement that Make Way for Books announces our new Chief Executive Officer: Yissel Salafsky.
Yissel Salafsky joins us after her most recent position as Senior Director of Program Operations & Strategic Initiatives at the University of Arizona, where she led online program development, working with colleges and departments to establish 75 new degree and certificate offerings at the UA. For her contributions in higher education, Yissel was nationally recognized with the 2022 UPCEA Business & Operations Award for Operational Excellence.
"Yissel brings 15 years of forward-thinking leadership to our team. From her background in education and nonprofit development to her passion, understanding, and service for our community, Yissel will be a strong leader for Make Way for Books as we continue to grow and provide effective and needed early literacy and educational programming for thousands of children throughout Arizona," shared Make Way for Books Board President, David Lovitt.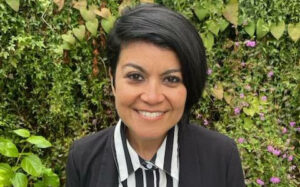 Prior to her role at the University of Arizona, Ms. Salafsky served as a consultant to several private and non-profit organizations, including the Community Food Bank of Southern Arizona and the Tucson Girls Chorus, with a focus on organizational development, fund development, in addition to diversity, equity and inclusion initiatives. Her career spans a diverse range of industries driven by a passion for community impact, social justice, and educational advancement. She currently serves as Board President for KXCI Community Radio.
Yissel has lived in Tucson for 28 years with her husband and three children. She holds a Bachelor of Arts in Communication from the University of Arizona and a master's degree in Nonprofit Leadership and Management from Arizona State University's Lodestar Center for Philanthropy and Innovation.
"I am excited to work with the Board, building on the legacy of our founder, Mary Jan Bancroft, and leveraging the great work of our dedicated staff to identify new opportunities to collaborate, grow and evolve to meet the literacy needs of our diverse communities," shared Make Way for Books CEO, Yissel Salafsky
Please join all of us in welcoming Yissel as she begins her work at Make Way for Books. We look forward to her leadership and vision as we continue to provide critical early literacy and learning opportunities for thousands of young children, families, and educators throughout Arizona.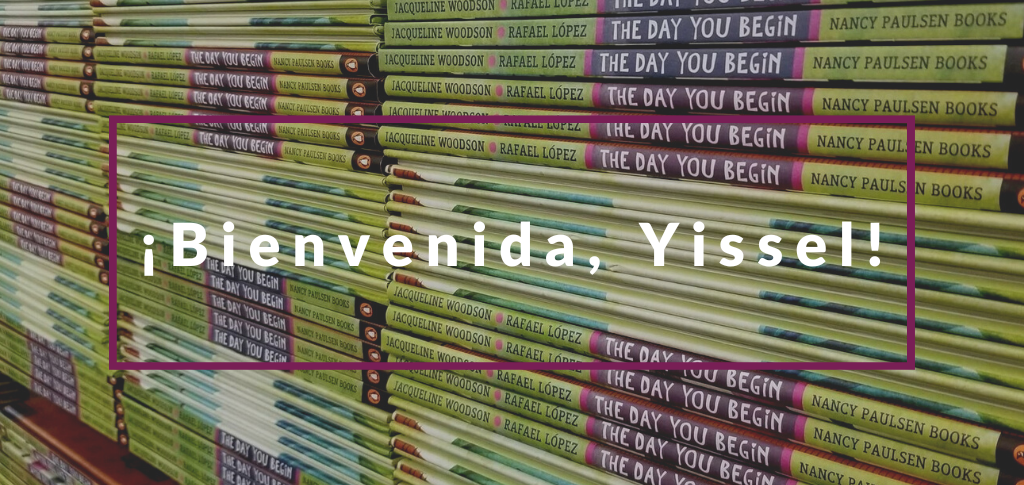 Es con gran emoción que Make Way for Books anuncia a nuestra nueva Directora Ejecutiva (CEO): Yissel Salafsky.
Yissel Salafsky se une a nosotros después de su puesto más reciente como Directora de Operaciones de Programas e Iniciativas Estratégicas en la Universidad de Arizona, donde dirigió el desarrollo de programas en línea, trabajando con universidades y departamentos para establecer 75 nuevas ofertas de títulos y certificados en la UA. Por sus contribuciones en la educación superior, Yissel fue reconocida a nivel nacional con el Premio UPCEA Business & Operations Award for Operational Excellence 2022.
"Yissel aporta 15 años de liderazgo visionario a nuestro equipo. Desde su experiencia en educación y desarrollo de organizaciones sin fines de lucro hasta su pasión, comprensión y servicio a nuestra comunidad, Yissel será una líder sólida para Make Way for Books a medida que continuamos creciendo y proporcionando programas educativos y de alfabetización temprana efectivos y necesarios para miles de niños en todo Arizona", compartió el presidente de la junta de Make Way for Books, David Lovitt.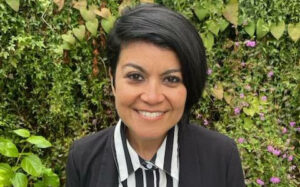 Antes de su puesto en la Universidad de Arizona, la Sra. Salafsky se desempeñó como consultora de varias organizaciones privadas y sin fines de lucro, incluido el Banco de Alimentos Comunitario del Sur de Arizona y el Coro de Niñas de Tucson, con un enfoque en el desarrollo organizacional, desarrollo de fondos, además de iniciativas de diversidad, equidad e inclusión. Su carrera abarca una amplia gama de industrias impulsadas por una pasión por el impacto en la comunidad, la justicia social y el avance educativo. Actualmente se desempeña como presidenta de la junta de KXCI Community Radio.
Yissel ha vivido en Tucson durante 28 años con su esposo y sus tres hijos. Tiene una Licenciatura en Comunicación de la Universidad de Arizona y una maestría en Liderazgo y Gestión de Organizaciones sin Fines de Lucro del Centro Lodestar para la Filantropía y la Innovación de la Universidad Estatal de Arizona.
"Estoy emocionada de trabajar con la Junta Directiva, edificando sobre el legado de nuestra fundadora, Mary Jan Bancroft, y aprovechando el gran trabajo de nuestro equipo profesional dedicado para identificar nuevas oportunidades para colaborar, crecer y evolucionar y satisfacer las necesidades de alfabetización de nuestras diversas comunidades. ", compartió la CEO de Make Way for Books, Yissel Salafsky
Por favor únete a todos nosotros para dar la bienvenida a Yissel en su puesto con Make Way for Books. Emocionados de seguir su liderazgo y visión a medida que continuamos brindando oportunidades importantes de alfabetización temprana y aprendizaje para miles de niños pequeños, familias y educadores en todo Arizona.