Make Way for Books is honored and thrilled to be a part of Social Venture Partners (SVP) Fast Pitch Class of 2021! According to Social Venture Partners Tucson,
"Fast Pitch 2021 will catalyze resources, relationships, awareness, and capacity for the organizations that are poised to have significant impact in Southern Arizona. We acknowledge that growth requires change, and we are committed to transformation."
This year, the Fast Pitch Selection Committee received 47 applications and selected just 10 nonprofits. Learn more about Fast Pitch 2021 participants here.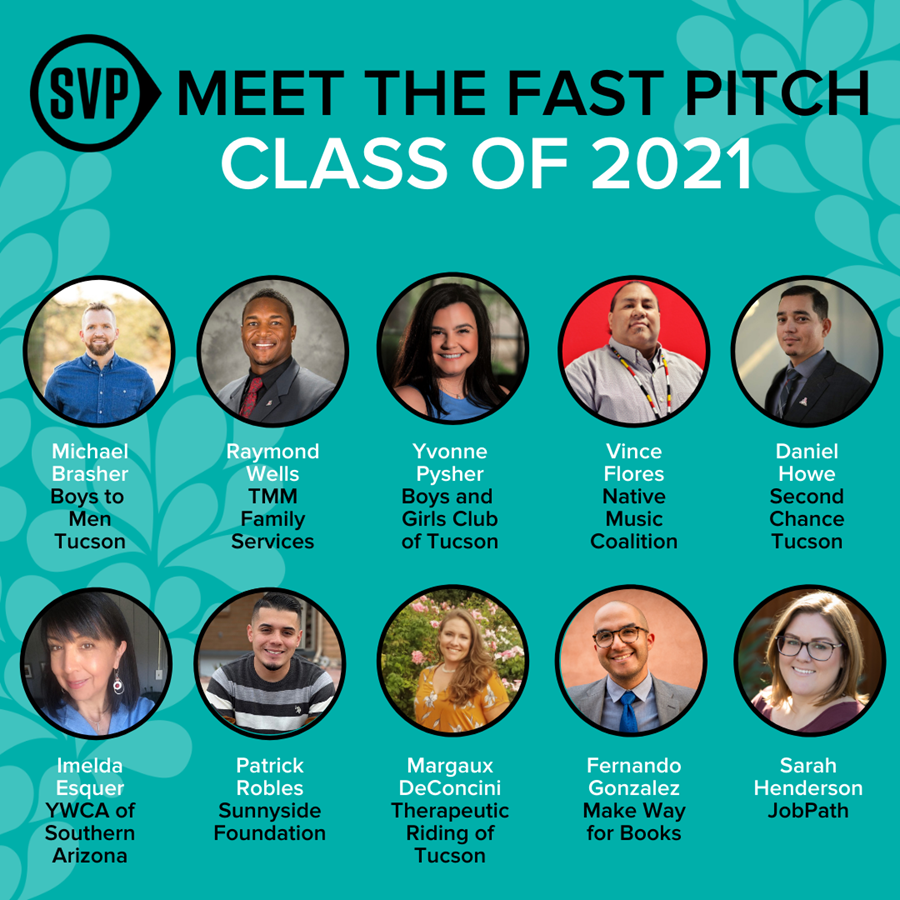 SVP Tucson shared, "These nonprofits are working at the forefront of the intersectional movements for racial, economic, & social justice. They're tackling incarceration issues, gender inequalities, education, economic disparities, and more!"
Over the next months, we will participate in SVP's robust training, including "pitch" training as well additional support in fundraising and marketing.
Save the date! On March 11, 2021, all 10 participating nonprofits will take the stage to share stories of resilience and impact for a chance to win over $100,000 in grants! You can get your tickets now here.