Thanks to the Scripps Howard Foundation who awarded Make Way for Books with a generous $10,000 grant to support our Family Education and Literacy strategy!
The Scripps Howard Foundation (www.scripps.com/foundation), based in Cincinnati, Ohio, is the philanthropic arm of the E.W. Scripps Company. With a special commitment to the regions where Scripps does business, the Foundation helps build strong communities and improve the quality of life through support of sound educational programs, strong families, vital social services, enriching arts and culture and inclusive civic affairs. The Scripps Howard Foundation is a leader in industry efforts in journalism, education, scholarships, internships, minority recruitment and development, literacy and First Amendment causes.
The generous grant from the Scripps Howard Foundation will support our innovative two-generation model where children and parents learn together. We meet families where they are for programming in high-need neighborhoods throughout Tucson and southern Arizona. Families gather each week for early literacy programming in a positive group setting. Parents discover their power to create a positive future for their children and children develop critical emergent literacy and language skills they need to start school ready to read and on-track for future grade-level reading.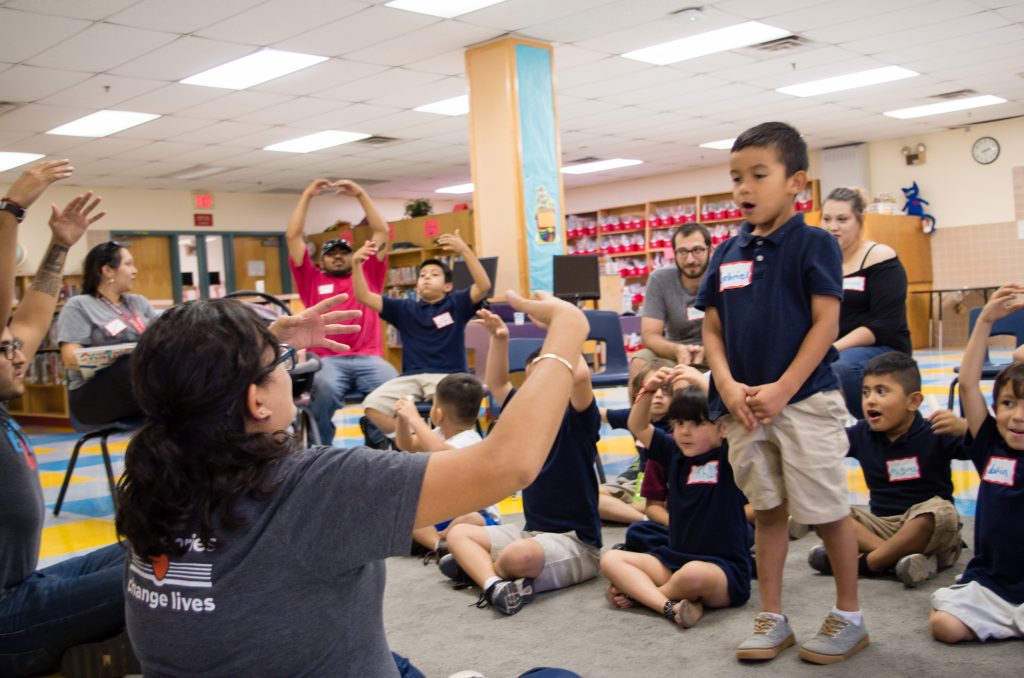 As a result of the Family Education and Literacy strategy, 97% of children develop critical emergent literacy and language skills that they need to start school ready and become successful readers. And, 99% of parents gain skills, tools, and confidence to support their children's early development. The strategy creates real impact for children and families. According to a participating parent, who shared about learning with her son Adrian,
"This program helped us both. I struggled with reading when I was a kid but now we're all reading more at home. I know literacy is the foundation for success. Before, Adrian would just watch everyone and now he is involved with everything. He's soaking it all in. Adrian is evolving and thriving. This has been a gift to my whole family."
Thanks to­ support from Scrips Howard Foundation, we can write many more stories like Adrian's! Thank you, Scripps Howard Foundation!
Learn more about the impact of our work with children and families in our recent Empowerment Video.